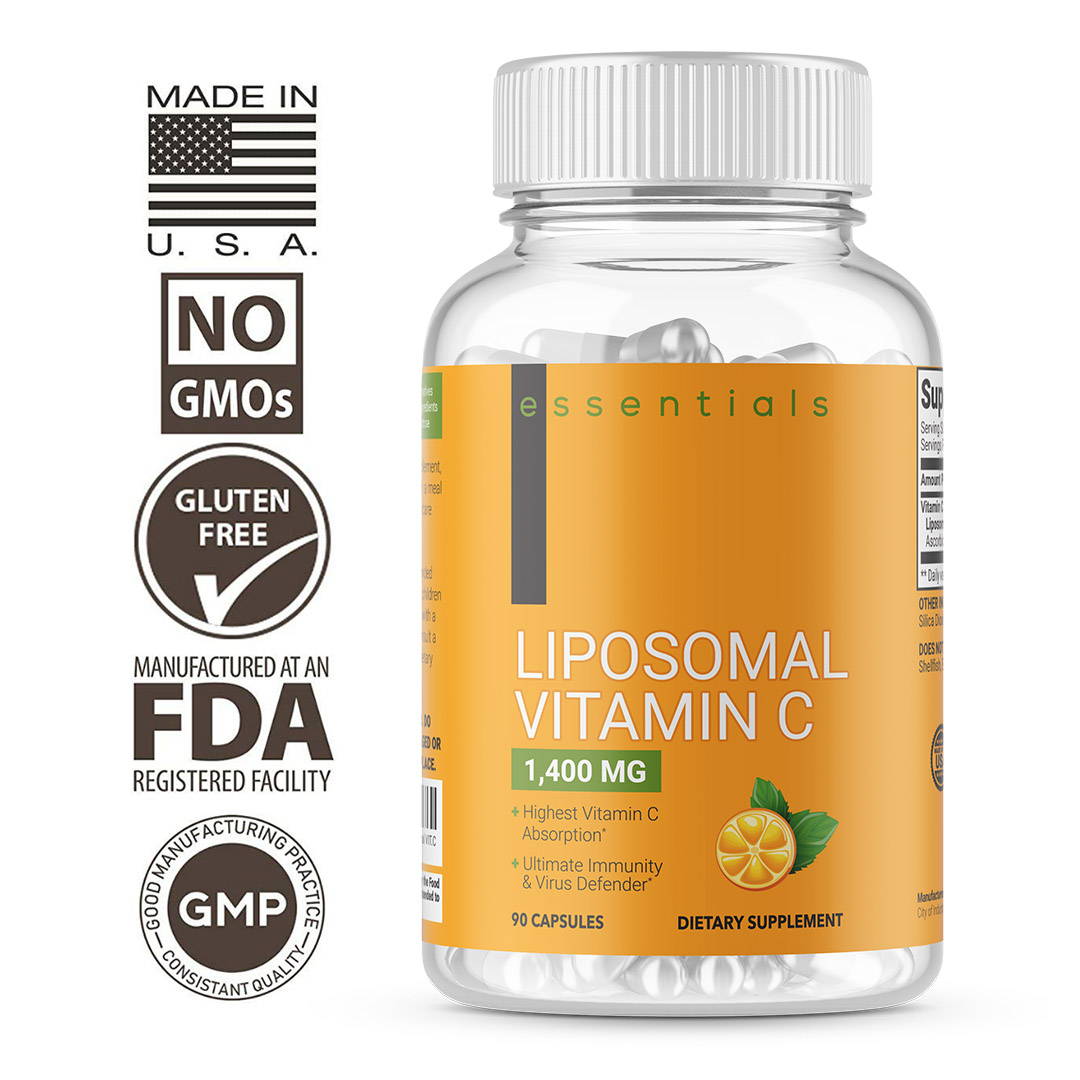 Why not regular Vitamin C? Why Liposomal Vitamin C?
Traditional Vitamin C supplements have extremely low absorption rates due to poor quality ingredients and a disregard to bioavailability. Our Essentials Liposomal Vitamin C are made with high quality, bioavailable Ascorbic Acid and deliver more Vitamin C into your body for easier and more targeted absorption.
Some AMAZING benefits of Liposomal Vitamin C include:
- Help protect against COVID-19
- Help protect against common cold & flu
Boost immune support
- Reduce fatigue
- Increase collagen production
- Help protect against blood cancers
- Help neutralize free radicals
- Promotes healthy hair, skin and nails
We Are NOT claiming it's a miracle cure, but the best proven virus defense is keeping your immune system healthy in the first place and ensuring you have enough vital nutrients including Vitamin C.

Our Response to COVID-19
Here at Cellular Outfitter, we know this is a very difficult and uncertain time, so we want to do our best to GIVE BACK and help our customers.
So for a VERY limited time, we're giving away FREE bottles of the most highly effective Vitamin C available. We have bottles IN STOCK and ready to ship so reserve yours today!

Get yours today with just a few easy steps!
1. Make sure you have Facebook Messenger so
we can guide you through the process.
2. Purchase the item on Amazon.
3. Get a full rebate in the form of a Visa gift card!
Super easy right?
Ready to get started?! Just click the link below!
*Limit one (1) per household. Upgraded shipping is not eligible for a rebate. Full rebate will be processed when the order has been shipped.